BRERA 49
Introducing the Brera Apple Watch Case 49mm - Ultra Edition, a pinnacle of sleekness and style. Crafted with utmost attention to detail, this exceptional case showcases a striking all-black design. From the black strap to the buckle and bezel, every element harmoniously blends to create a captivating and bold all-black aesthetic that demands attention.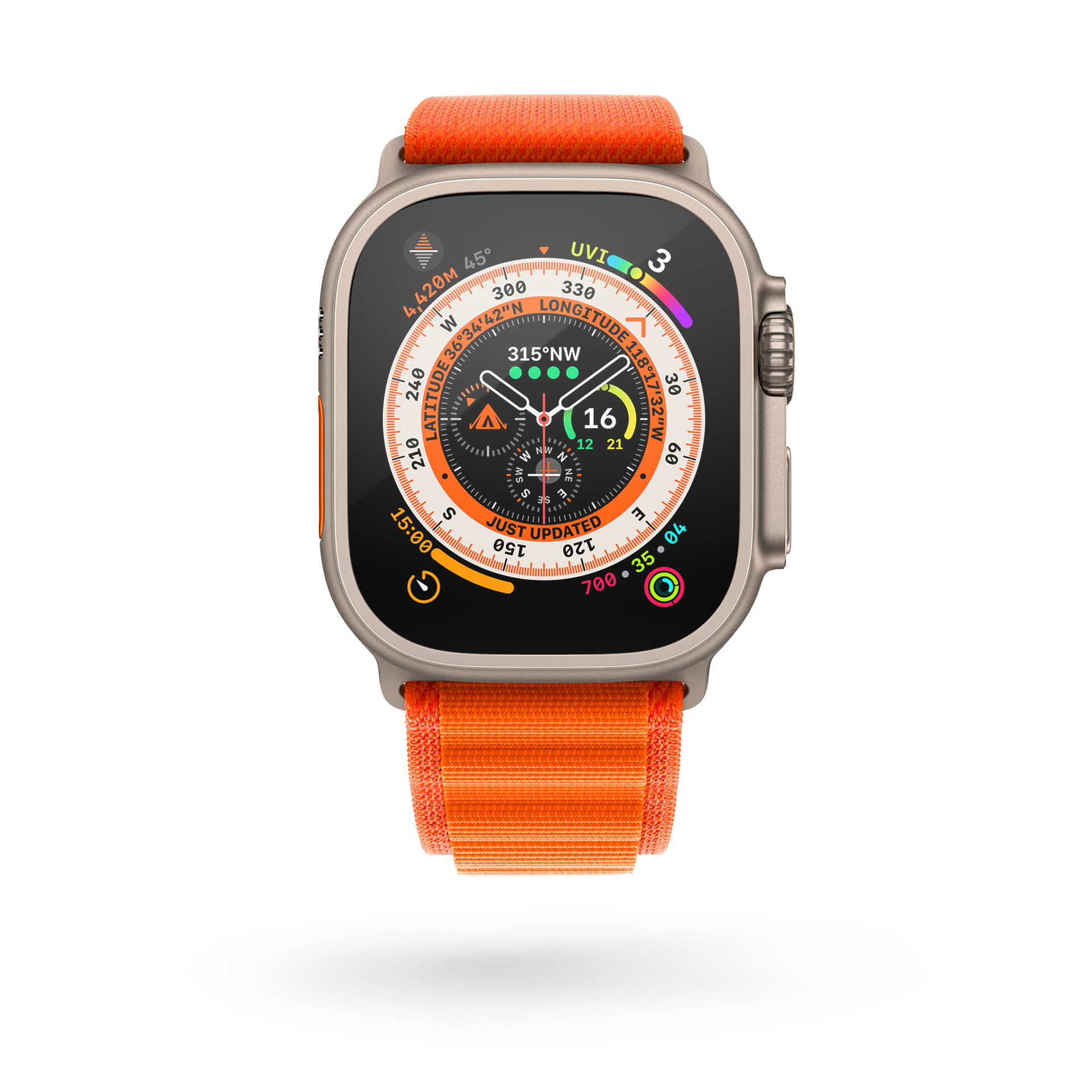 Before
After
STRAP MATERIAL
High-grade silicon with buckle
INCLUDED IN THE BOX
Instruction book, watch case, strap, warranty card
CASE WEIGHT
66g (128g incl. apple watch)
WATER RESISTANCE
This watch case is water resistant
GOODBYE COMPLEXITY, HELLO SIMPLICITY
Our patented function revolutionizes installation. With just two clicks, experience the world's simplest setup process. Say goodbye to complexity and hello to effortless installation.
Precision Matters
Our love for design, passion for details, and deep material knowledge converge to create the epitome of perfection in every product we offer.
Discover more about the materials used in Brera by clicking on the hotspots below.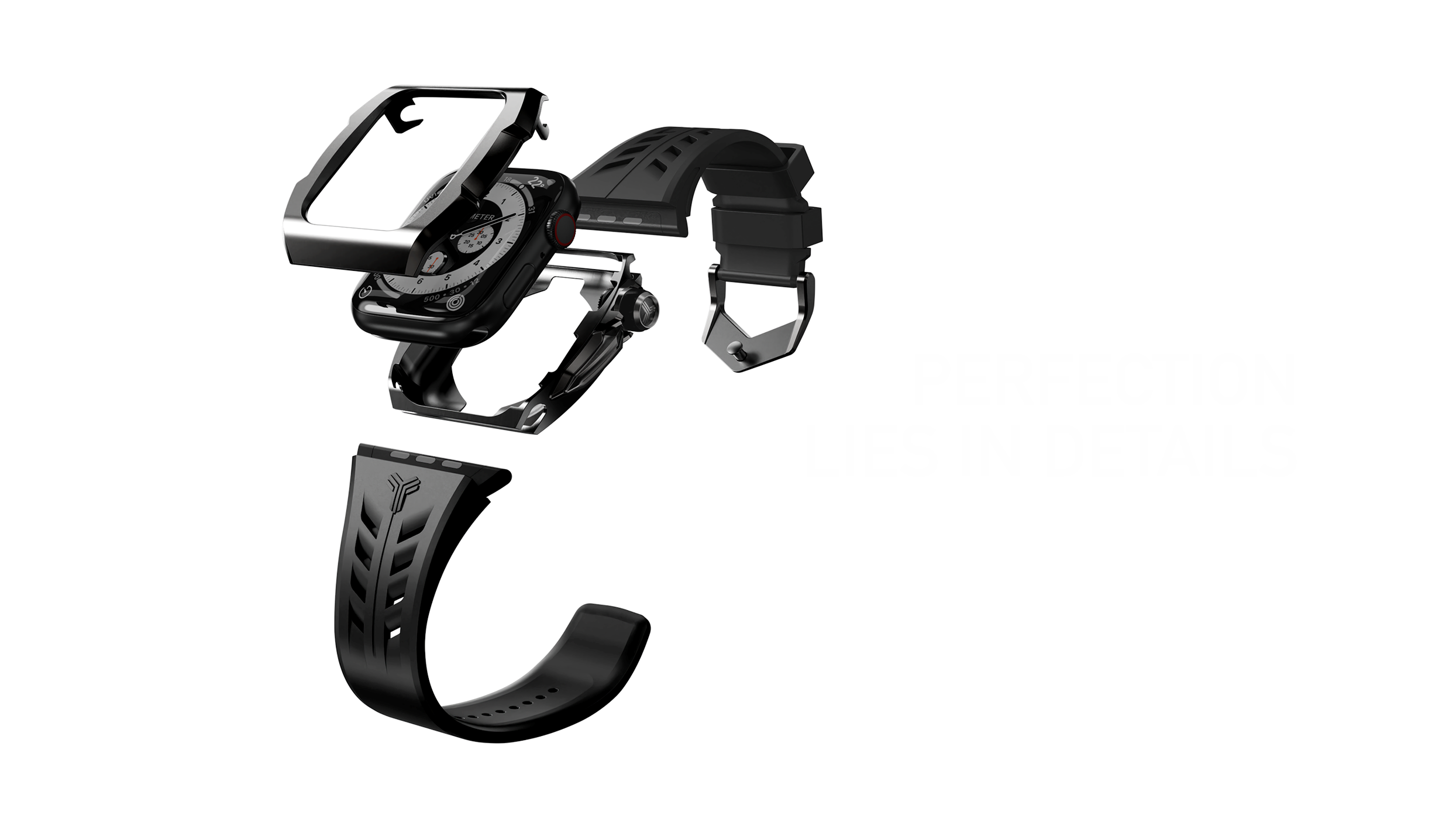 BEZEL
The Bezel is meticulously crafted using 316L stainless steel, featuring a combination of hand-polished and brushed surfaces, showcasing both elegance and durability in its design.
CASE
Precision-crafted from 316L stainless steel, the case features a hand-brushed finish and engraved unique serial number and product name, embodying timeless elegance.
STRAP
Made in silicone, built to enhance your watch experience. Crafted with the utmost attention to detail, this durable and comfortable accessory ensures a perfect fit that complements your style effortlessly.
BUCKLE
Made i 316L stainless steel and designed to accommodate wrists of all sizes. Experience comfort and security in style, knowing that your watch will stay securely fastened throughout the day.